Ingka
Launch of a new loyalty program and solutions for targeted marketing
The total number of employees
in Russia: 1 thousand employees

Rental property:

2 mln m2
The number of shops in
shopping malls: 2600
Ingka Centres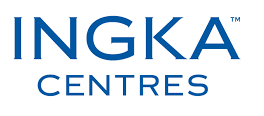 Ingka Centres works in the field of construction and management of shopping center; the company has opened 44 shopping centers in 14 countries with 480 mln visits per year.
The company is rapidly developing by building new shopping malls and discovering new directions.
Implementation functionality and process
01

Marketing campaign organization

02

Loyalty program setup and administration with the application Masterdata Digital Platform for Loyalty & Promo SCP

03

Booking and event management via the application SAP Cloud Platform

04

Customer support setup
Goals
Create a foundation consisting of a set of information systems that would assist in the automation of current business processes and support the implementation of new services.

Integrate the processes of managing the client data and users' profiles in the operating activities

Create adjustable algorithms for the identification of users' preferences

Implement the processes of managing the personalized communications and develop personal offers for visitors in both online and off-line channels
Result
The implementation of new solutions helped significantly improve the customer experience of shopping mall visitors.
The integration of technical solutions and new business processes of management, analysis and user data segmentation, as well as the systems of centralized management of personal communications into the operating marketing activities contributed to a steady growth of the loyal client base.
35 x increase in the user registration in the pilot regions, as a result of launching the loyalty program and marketing activities using SAP solutions.
+ 50% to the number of clients with the authorization for marketing communications.